Doylestown's Best Family Friendly, Full Service Hair Salon
Located in the heart of Doylestown, our salon offers an array of services to a diverse clientele. We work on all ends of the spectrum from classic cuts to as funky as you want to be.  Our stylists are highly skilled and able to provide the best result based on the unique needs and desires of each client.
Whether you need a new look for the new year, a seriously sexy revenge style after a break-up, an elaborate up do for a special event, or to correct the occasional hair disasters we all have at sometime in our lives, our stylists are here to help!

Our Philosophy
Our philosophy is that a great hairstyle can give our clients the confidence they need to achieve great things.  When you look good you feel good!
We are trying to change the world, one haircut at a time.  We strive to have a relaxed comfortable atmosphere where you can come in and  leave feeling amazing ready to conquer the world.

Natural Hair Products
We feel the key to beautiful hair is healthy hair.  We offer the highest quality products in order to help our clients improve and maintain the health of their hair between visits.
  All products are free of Sulfates, Parabens, Sodium Chloride, Gluten & Phthalates. We use certified organic ingredients that are grown responsibly and traded ethically because great hair should be SUSTAINABLE!
---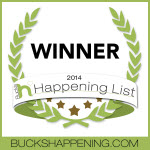 Bucks County's Best Hair Color 2014 Winner
Posh Hair Design is the winner of the "Best Hair Color" category in the 2014 Bucks Happening Best Of List!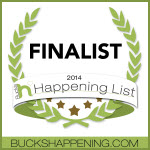 Bucks County's Best Updo 2014 Finalist
Posh Hair Design has been chosen as a finalist in the "Best Updo" category in the 2014 Bucks Happening Best Of List!
Posh Hair Design has the honor of being chosen to do Hair & Makeup for the epic Docudrama "America's First D-Day" while it's being filmed in Bucks County, PA.