Bucks Happening List – Posh Hair Design
It's that time of year again! Posh Hair Design has been nominated in 5 categories in the Happening List for Bucks County. Last year, Posh Hair Design won the "Best Hair Color" category and was a finalist in the "Best Updo" category.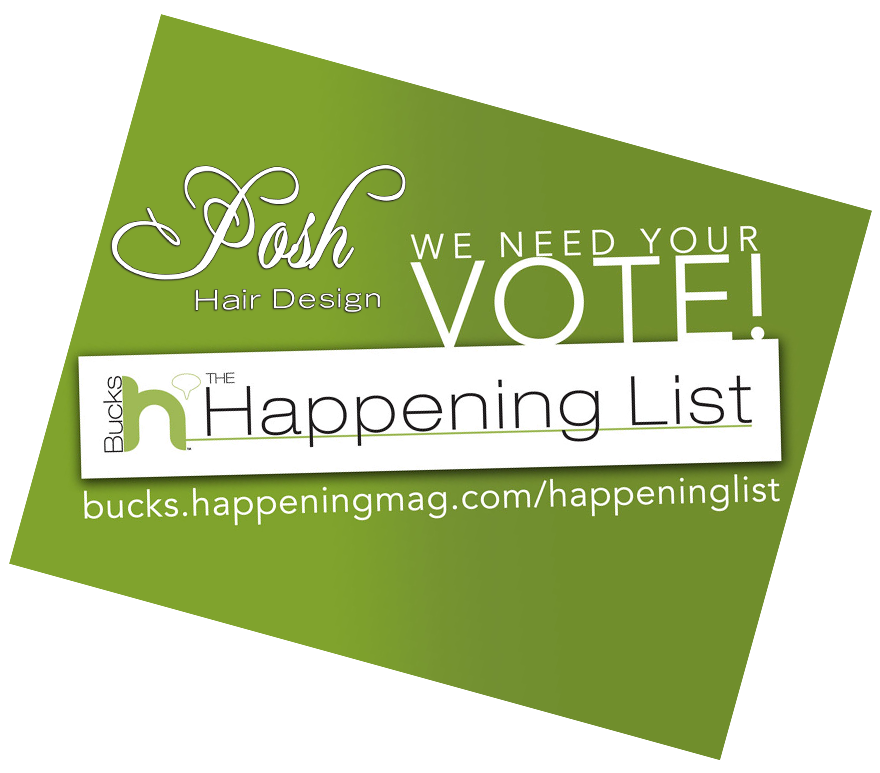 We are thankful for your support in the 2014 Bucks Happening list and with your help we can win again in 2015. To vote for Posh Hair Salon, simply click on the category below and enter your vote. You can vote once per email address per category.
To see all of the great businesses in Bucks County and cast your vote for your favorite in other categories too, click the image below.